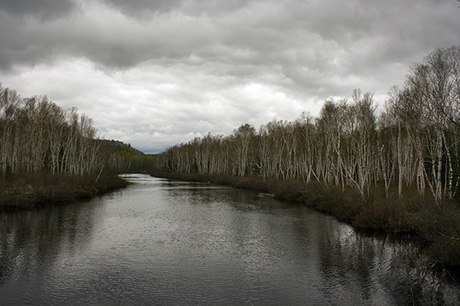 In Southern California, we have this thing called "June Gloom" where pretty much every day in the month of June is overcast or cloudy. Some people call it our punishment for having bright sunny days for the rest of the year.
But, I look forward to the overcast skies because although they produce some gloomy feelings, they also create some very unique lighting conditions that bring out some of the best colors found in nature.
What's so special about overcast lighting conditions?
Overcast skies are special because of the soft and balanced light they produce. The clouds act as a natural diffuser, so the more clouds you have in the sky, the more balanced the light will be. This balanced light will eliminate virtually all shadows and reflections.
So, what are these conditions good for? Well, two great examples are wildflowers and waterfalls.
Example #1 – Wildflowers
As I discussed in a previous article, the secret to getting perfect light for your wildflower photos is to photograph them on an overcast day.
On a bright sunny day, the harsh rays of the sun will blow out the highlights of wildflowers and create some ugly dark shadows. The natural diffuser (clouds) helps balance the light to eliminate these shadows and cast a soft light on the flower (preventing those highlights from being blown).
Example #2 – Waterfalls/streams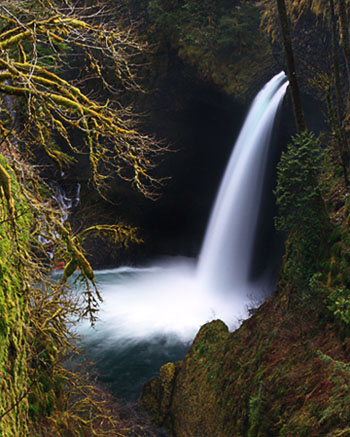 The soft and balanced light of an overcast day is also helpful for photographing waterfalls because it helps reduce contrast and reveal detail in the shadows.
Another great benefit of photographing waterfalls/streams on overcast days is the need for longer shutter speeds. Since cloudy days are significantly darker than sunny days, you'll need a longer shutter to capture the scene. These longer shutters are great for achieving that "silky" water look like in the photo above.
Another option: Capture the gloomy mood
If wildflowers and waterfalls aren't your thing, then perhaps you can just capture the gloom of overcast days. Maybe you know of a lone tree in a meadow somewhere, that looks especially lonely on a cloudy or overcast day.
There's no rule that says all your photos have to be happy, so don't be afraid to capture the gloom 🙂
For example, here's a scene I photographed on a gloomy overcast day:

Sanderlings (the bird pictured in this photo) are almost always seen in large groups, so the fact that this one was alone is interesting. But, the overcast light gives this scene more of a gloomy feel, and helps emphasize the bird's aloneness. If I took the same photo on a bright sunny day, I don't think the image would have portrayed the same feeling.
What did I miss?
Is there something else you've noticed that looks especially wonderful on overcast days? Please share it with us by leaving a comment below!
If you enjoyed this article, and would like to read more, please signup for our free email newsletter.
---

About the Author: Steve Berardi is a naturalist, photographer, computer scientist, and founder of PhotoNaturalist. You can usually find him hiking in the San Gabriel Mountains or the Mojave Desert, both located in the beautiful state of California.