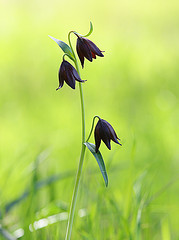 Now that we're well into spring here in the northern hemisphere (and getting ready for summer), there's lots of wildflowers in bloom. This is one of the best times of year for photography because the wildflowers also bring a lot of other cool stuff to photograph (such as butterflies and other insects).
With so many exciting subjects, sometimes it's easy to forget that this is also one of the most fragile times of year for the natural world. So, it's important to "leave no trace" when you're out on the trail.
Leaving no trace means you leave the wilderness just as you found it (or maybe a little better by picking up any trash you find). It means the only thing you take away is photographs, and the only thing you leave behind is footprints. But, you should also be careful just where you leave those footprints.
To ensure you leave no trace, here are a few guidelines to follow when you're out on a trail: [Read more…] about Take Only Pictures, Leave Only Footprints