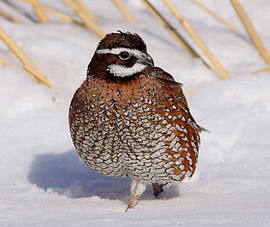 With all this super cold and snowy weather we're getting up here in the northern hemisphere, I thought it'd be good to put together a list of helpful tips and tutorials for winter photography 🙂
So, here are a few posts we've written about winter here at PhotoNaturalist, as well as some great articles from other blogs:
If you try shooting a snowy landscape with autoexposure, then you'll almost always end up with gray snow in your photos. So, this post gives you a few ways to avoid that common problem.
If you already have a bunch of winter photos with gray snow, don't worry: there's a simple fix with Photoshop. Although this method works great for a lot of photos, it's still better to get a good original exposure in order to avoid noise.
One of the great things about snow is the unique lighting conditions it creates. Reflective snow cover can actually help you get a better exposure with bird photographs, and this article written by my dad shows how.
This article talks about some ways to protect your camera in the cold, such as keeping your batteries in your pocket to keep them warm (if they get cold, they'll run out of energy faster). There's also some helpful tips for avoiding condensation on your lens, and dealing with rain/sleet/snow.
This great article by Ron Niebrugge also has some great tips for protecting your camera in the winter. He also has some tips on how to use your tripod in the snow.
This article by Andre Gunther has some great tips for actually taking photos in the winter. He talks about some of the unique lighting conditions you'll find (like the sun being much lower on the horizon), and the need for a polarizing filter to reduce glare off the snow.
This tutorial from PhotoTuts+ has a few tips for photographing winter scenes and has a ton of inspirational examples.
Just cause it's freezing out and there's snow on the ground that doesn't mean you have to stay away from the trails! This site has some great tips for hiking in the winter, how to stay warm and dry, and some great information on snowshoeing.
What did I miss?
If you have another great tip for taking photos in the winter, please share it with us by leaving a comment below! Thanks, and stay warm out there! 🙂
---


About the Author: Steve Berardi is a naturalist, photographer, software engineer, and founder of PhotoNaturalist. You can usually find him hiking in the beautiful mountains and deserts of southern California.