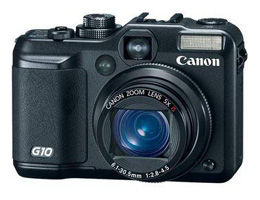 When you first got an SLR camera, you might've buried your point and shoot (P&S) camera in a drawer somewhere. But, the point and shoot camera can actually be a very valuable tool in developing your photography skills.
Since they're so small and lightweight, you can bring them just about anywhere. And, you don't have to spend a bunch of time setting up your shot.
With an SLR, you might spend up to thirty minutes setting up a tripod, and changing a bunch of settings on your camera. But, the point and shoot is always ready to go–it's why they're called "point and shoot" 😉
Developing your vision
The P&S camera is a great tool for developing your photographic vision, because they allow you to quickly try out a lot of different ideas for compositions. They help teach you how the camera sees (what looks good in person doesn't always translate well to a photograph).
They basically reduce photography to its most basic fundamental: to capture a moment in time as viewed from a particular location.
After shooting with an SLR for awhile, it's kind of refreshing to shoot with a P&S 🙂
As a helpful exercise, try bringing just your point and shoot camera (no SLRs allowed!) to one of your favorite nature parks, and walk around for an hour just shooting a bunch of photos, trying out lots of different angles along the way.
Then, carefully review these photos later on your computer (sometimes photos look completely different on a large screen, rather than the small preview you see on a P&S). You don't have to necessarily post-process any of these photos (or even keep them), the key is to just review them carefully and study how your camera's position affects the different compositions. It's a great way to "see how the camera sees." You'll begin to notice how much your image can change just by moving your camera a few inches.
This includes cameras on mobile phones too!
The cameras on these modern smartphones are really starting to get pretty good, so don't be afraid to experiment with those too, if that's the only camera you have at the time. They usually don't have any optical zoom, so your composition options are limited, but sometimes these limits help force you to be creative.
You can bring them anywhere
Another benefit of the P&S camera is that you can bring them just about anywhere, since they're so small and lightweight. You might not always have room to haul around a big SLR with lenses, so a P&S is a great option in those cases.
I've been doing a lot of overnight backpacking trips lately, and in order to save some weight on my back, I leave my SLR at home, and just take my Canon G10 point and shoot. After just a few trips with this camera, I've really started to enjoy shooting with it. I love how I don't have to spend loads of time setting up shots. I can just shoot a photo quickly, and then get back to enjoying the moment 🙂
What did I miss?
Have you found another benefit of using a point and shoot camera, even after you got a nice digital SLR camera? Please share your story with us, by leaving a comment below. Thanks! 🙂
---


About the Author: Steve Berardi is a naturalist, photographer, software engineer, and founder of PhotoNaturalist. You can usually find him hiking in the beautiful mountains and deserts of southern California.