When I started this website, I listed a few great resources on the right sidebar, but I just realized that I've never written about them in a post before. So, I thought I'd take a moment to list them here and explain how each one can be helpful on your journey to photograph the wonderful natural world:
This website will show you the moon phases for the current calendar month. It's helpful when you're trying to plan a landscape shot and need the moon to be in a specific phase (mostly likely full). I usually just use it as a sort of "quick look" planning tool, and then move on to the next site for more details.
This is a cool tool developed by the United States Navy that will give you complete sun/moon data for a day (after you give a location). It'll generate this nice one-page summary that lists sunrise/sunset times, moonrise/moonset times, and civil twilight start and end times. I like to print this page on trips to the desert, so I can also use it to take notes on.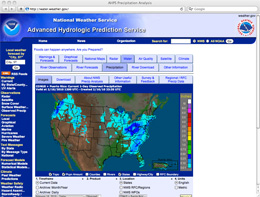 This website is run by the United States National Weather Service, and has a ton of information on precipitation history. I really just use this for finding good wildflower spots in the spring (more rain in an area usually means more wildflowers), but there's probably a ton of other things you could use this for. Maybe you could use it for scouting waterfalls too, since some of them are primarily fed by snow melt.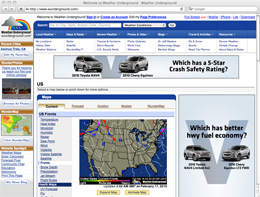 Weather Underground has some of the most detailed weather forecasts available on the Internet. What's particularly useful about their forecasts is the percent cloud cover throughout the day. Of course, this isn't usually accurate a week in advance, but I use it often the night before I'm planning a trip outdoors. Knowing when there will be clouds could be helpful for things like waterfalls, wildflowers, and landscapes (i.e. sometimes you really want that clear sky!).
This is an awesome tool that Weather Underground just released: it will show you weather conditions overlayed on top of a Google Map (I've been waiting forever for this!). You can see cloud cover, temperature, and precipitation. You can also quickly move between cities and different weather stations to get detailed information on things like wind speed, visibility, etc.
This tool can be useful for planning trips to see and photograph wildflowers or waterfalls, where you want some cloud cover. You can use it for the opposite too: say you want to go out and see some dragonflies which won't be around if there's overcast skies.
What did I miss?
If you've found a better website to accomplish any of the above, or have an additional resource that you've found invaluable, please share it with the rest of us by leaving a comment below. Thanks! 🙂
If you enjoyed this article, and would like to read more, please signup for free updates by email or RSS.
---

About the Author: Steve Berardi is a naturalist, photographer, computer scientist, and founder of PhotoNaturalist. You can usually find him hiking in the beautiful mountains and deserts of Southern California.