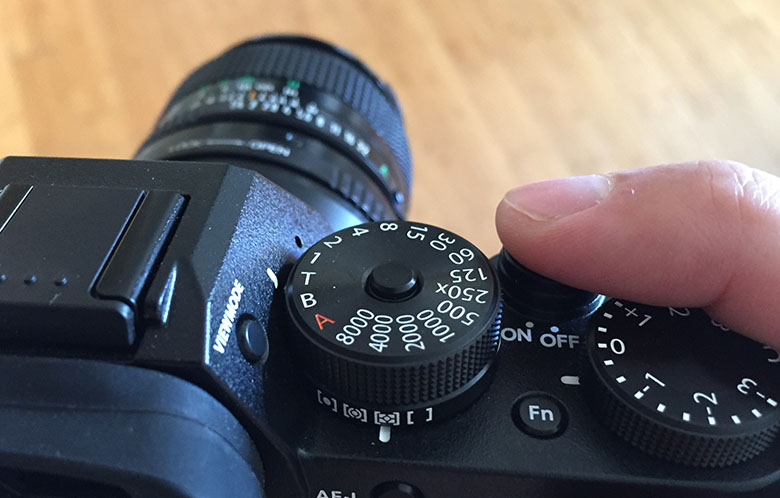 In a previous article, I talked about a few things to keep in mind when pressing the shutter button. One thing I mentioned was to press the button halfway first, wait half a second or so, and then press it down the rest of the way. Doing this helps prevent the camera from shaking, which results in sharper photos.
After writing that article, I realized there's another reason to press the button halfway first. With some lenses, the stabilization system isn't always active. Sometimes it's only activated by pressing the back-button autofocus and/or the shutter button. And, when the lens stabilization is first activated, sometimes there's some noticeable jitter before the lens really stabilizes and is ready to take a sharp image.
So, if you're using a lens with stabilization that's activated when pressing the shutter button, it's a good idea to press the shutter halfway first to activate the stabilization, and then wait until any jitter/shake disappears (usually takes much less than a second), and then finally you can press the button all the way down to snap the photo. If you don't do this, then there's a chance the first few photos you shoot will be blurry because the stabilization hasn't fully stabilized yet.
I've noticed that this effect is different on every lens, and many lenses don't seem to have this issue at all. One lens in particular that I've definitely noticed it on is Canon's 300mm f/4L — it doesn't always happen, but it happens enough to make me want to press the shutter halfway first.
Since lenses aren't very consistent with this issue, it's difficult to do a good test, but I did find an interesting test that Nasim Mansurov wrote about at Photography Life.
Have you experienced this issue before?
If you've noticed this issue on any of your lenses, please share your experience by leaving a comment below. What camera/lens have you seen this with? Is there anything else you do to prevent this from happening? Thanks!
---

About the Author: Steve Berardi is a nature photographer, software engineer, and founder of PhotoNaturalist. You can usually find him hiking in the beautiful mountains and deserts of southern California.