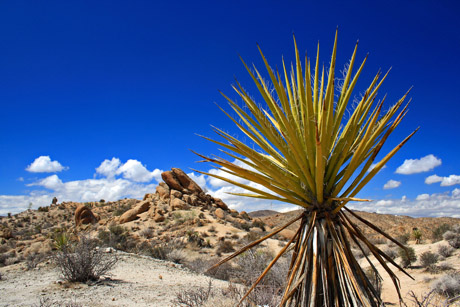 Do you remember why you first got into nature photography? Most likely it was the mesmerizing beauty of nature that inspired you to buy a camera and attempt to capture those precious landscapes, or that wonderful flower, or that unique wildlife.
I remember clearly what inspired me to buy my first SLR camera–the American Southwest. I still cannot describe what I love about the desert so much, but maybe it's the desolation, or its ability to prove the infinite strength of life. Ever since seeing the desert landscape, I have been on a mission to capture all that glorious natural light.
As you become a better photographer and get caught up in learning all the latest tricks and buying the latest gear, it's easy to forget what originally inspired you to learn photography.
Our mission here at PhotoNaturalist is not only to make you a better nature photographer, but to remind you of the beauty of nature and to inspire you to always expand your knowledge of not only photography, but more importantly–for you to expand your knowledge of nature. So, instead of just being a nature photographer, strive to be something more–a photonaturalist.
Being a passionate naturalist is essential to getting great nature photographs because it makes you appreciate nature on an intimate level.
For example, instead of dreading an early wakeup to get that awesome sunrise shot, embrace it and remember what makes the sunrise so special–the sun's rays being refracted as they travel through the thick of the atmosphere. Think of how simple that concept is, and the effects it creates as a result.
Here are some quick tips to help you shy away from the label "nature photographer" and instead obtain the title of photonaturalist:
Don't be disappointed if you come home on some days with no good photographs
Leave your camera at home sometimes and just enjoy a nature hike alone (I only bring my camera on about 60% of my hikes)
Don't just read books on photography. Also read books on ecology, natural history, geology, or whatever part of nature fascinates you most
As a computer scientist, one of my favorite quotes is by Hal Abelson, "Computer Science is not about computers in the same way that biology is not about microscopes and petri dishes."
I think the same idea applies to nature photography:
Nature photography is not about the camera, it's about a naturalist trying to capture light into a box.
---

About the Author: Steve Berardi is a naturalist, photographer, computer scientist, and founder of PhotoNaturalist. You can usually find him hiking in the San Gabriel Mountains or the Mojave Desert, both located in the beautiful state of California.