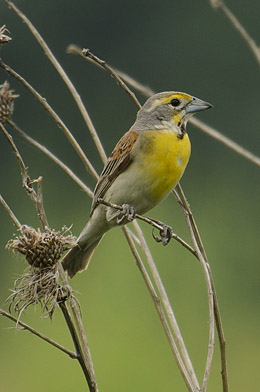 This is a guest post by Wes Gibson, who's been reading PhotoNaturalist for a few years now, but has been a photographer for over 20 years. After reading his post, please be sure to check out his blog for more of his posts. And, if you're also interested in writing a guest post here on PhotoNaturalist, please contact me, thanks! –Steve
One of the things that attracted me to the PhotoNaturalist blog a few years ago was Steve's philosophy of being more than a nature photographer. How we should go beyond just making images of our environment. How we should expand our knowledge and learn more about what we photograph. How we should become photonaturalists.
And, while I have a bookshelf full of nature books that I routinely refer to, I have recently discovered something that propelled my journey in becoming a photonaturalist to the next level: I started donating my photographs to local nature organizations.
It all started last fall when I discovered Nachusa Grasslands, a prairie restoration project in northern Illinois (United States). I wanted to photograph a prescribed fire, which is a necessary part of prairie management.
I contacted the volunteer organization that takes care of the Grasslands, and asked them if I could photograph the fire and offered them any photos I shot. They liked the idea and invited me out to their prescribed fire training and an actual burn. I made some really good images that day, but got so much more than just the photos.
I met a lot of really great people who have devoted a significant part of their lives to restoring our lands to their former glory. These volunteers know every flower, plant and animal by common and scientific name. And they shared this information with me freely. Here are just a few benefits I've received from volunteering:
They let me know when a particular rare flower is in bloom.
They invite me to their events, where I've met even more great volunteers.
They help me identify the flora and fauna in my photos if I get stumped.
They give me advanced knowledge of upcoming projects that would be interesting to photograph.
They call me by name. Do you know how great it feels when people see you in a field and call out your name? A lot of times they will visit, ask what I'm photographing and then tell me about something special elsewhere that's worth a photo or two.
They have introduced me to other photographers in the area that volunteer their time.
This has all happened to me in less than a year. Can you imagine the benefits you could gain by donating your photos to a nature organization over the course of several years? And all you have to do is what you love doing anyway…making photos of nature. It's truly a win-win scenario.
So, get involved. Pick out several of your favorite parks, preserves and nature organizations. Email them, send them a letter, or just stop by. Introduce yourself and tell them about your passion for nature and wildlife photography. Then, offer to document their cause, their events and their lands absolutely free. If they take you up on your offer, I promise you that you will get back far more than you invest.
About the Author: Wes Gibson is a 20-year veteran US Navy Chief Photographer and spent six years teaching color and illustrative photography, photojournalism, and portraiture at the US Naval Schools of Photography. Today, he's an avid "photonaturalist" and photography blogger over at Wes Gibson Photography.