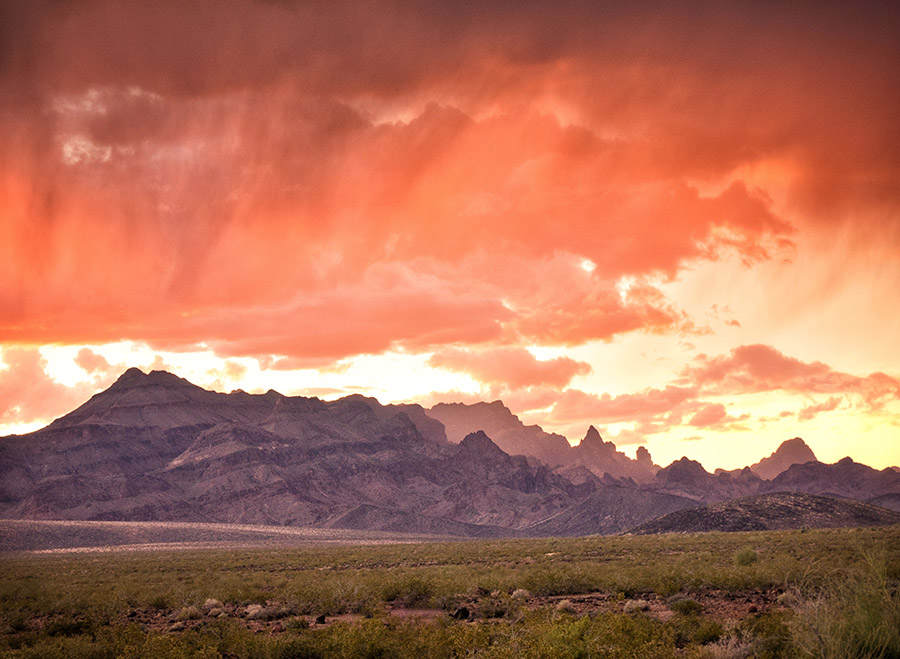 Last week, I visited the Cleveland Museum of Art. I didn't look at any photographs there, but I've always been inspired by all types of artists—not just photographers. There was one artist in particular who's work I really enjoyed: Frederic Edwin Church, who painted American landscapes in the 1800s.
There was one painting of his that really moved me: Twilight In the Wilderness. The painting depicts a sunset over wilderness near Mount Katahdin in Maine, and was painted in 1860. The painting itself is beautiful. I love grand vistas that look down into a wilderness—they help remind me of how insignificant we all are (in a good way!), one of my favorite things about nature. But, I was moved by more than just the painting itself. After reading the description, I learned that Church debuted the painting by itself at a prestigious art gallery, instead of exhibiting it with paintings by other artists (which was the custom).
I really liked that he did this because it makes the painting more powerful. When it's the only painting in a gallery next to a bunch of empty walls, it makes it seem more special and it makes viewers spend more time observing it. Instead of having a bunch of paintings in a gallery, that people would just casually walk by and observe for a few seconds, he had this single painting that would attract all the attention. It was like the painter said, "Here, this is the painting that matters. This is the most important work I created this year. Please take a look, and don't hurry."
After thinking about that, I immediately thought about how it relates to photography. I think in photography, there's an overemphasis on creating lots of images. More than any other type of art, photography is seen as a simple process of just "pressing a button." Most people understand how painting or sculpting takes a lot of time and work, but they don't often see how much thought is put into photographs. So, I'm here to remind you: creating powerful photographs is hard work. Ansel Adams himself once said, "Twelve significant photographs in any one year is a good crop." That's just one per month!
So, if you're not taking tons of amazing photos every week, don't worry about it. That doesn't make you any less of a photographer. Even if you go months without taking a photo that you really like, that's fine too. Even Ansel Adams went through phases like that!
The other lesson to learn here is to put more deliberate thought into photographs. There's two ways to approach nature photography:
Walk quickly through the landscape, and photograph everything you find interesting without putting much thought into composition or what you're trying to say about your subject
Walk slowly through the landscape, and when you come across a subject you want to photograph, then get to know that subject, observe it and determine what you want to communicate about it, and then how you're going to communicate that message in a two-dimensional photograph
Neither way is necessarily right or wrong. But, your photos will have much more meaning if you adopt the second approach 🙂
---

About the Author: Steve Berardi is a nature photographer, software engineer, and founder of PhotoNaturalist. You can usually find him hiking in the beautiful mountains and deserts of southern California.