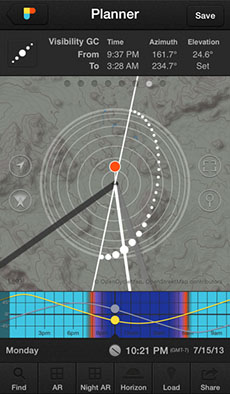 One of the great things about being a photographer in this day and age is that we have a ton of awesome tools available for planning our landscape shots. I've talked about many of them already, including The Photographer's Ephemeris, PhotoPills, Google Earth, and Stellarium. Together, these four tools can help you answer just about any question you have about a potential landscape shot.
Well, one of these tools (PhotoPills) just added an awesome new feature to their app: a 2D Milky Way Planner. And, the creators just published an excellent tutorial on their website on how to use this new feature.
So, if you're interested in photographing the Milky Way in one of your nighttime landscape images, be sure to check this out!
How to photograph the Milky Way
And, if you're looking for tips and tutorials on how to photograph the Milky Way and how to make it stand out, check out these great resources:
---


About the Author: Steve Berardi is a naturalist, photographer, software engineer, and founder of PhotoNaturalist. You can usually find him hiking in the beautiful mountains and deserts of southern California.