This Friday, the documentary The Last Lions will make its television premiere on Nat Geo WILD (check your local TV listings for the start time). The film documents the life of a lioness named Ma di Tau ("Mother of Lions") as she protects her cubs from enemies to ensure their survival.
The film was created by Dereck and Beverly Joubert, two very passionate filmmakers/photographers who have dedicated their lives to documenting and protecting the lives of wild lions.
Unfortunately, the population of wild lions is rapidly declining, mostly due to habitat loss, hunting, and disease. In 1950, the African lion population was estimated to be around 400,000. But, today, the population is down to just 20,000.
This film is part of National Geographic's Big Cats Initiative, which is a long-term commitment to stop this tragic decline of the wild cat population.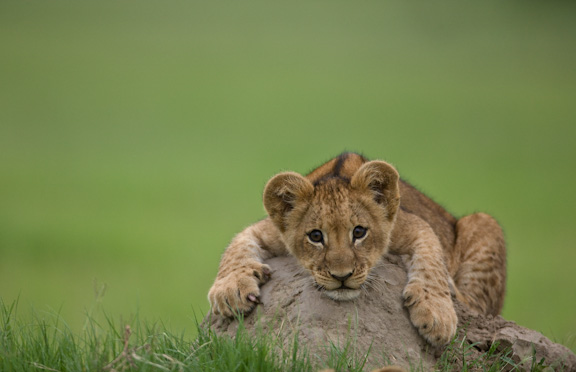 Hopefully, you'll be able to watch this documentary on Friday, but if you don't have cable, it looks like it'll be available on DVD in January 🙂
The photos in this post were used by permission from the photographer (Beverly Joubert) and were taken during the filming of The Last Lions, premiering this Friday as a part of Big Cat Week on Nat Geo WILD. Big Cat Week is a part of National Geographic's Big Cats Initiative, a long-term commitment to halt the decline of these iconic animals in the wild, which are disappearing at alarming rates.