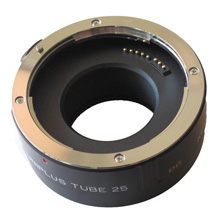 Every lens has a minimum focusing distance: the closest point where the lens can get a sharp focus. Generally, the longer the focal length of the lens, the greater the minimum focusing distance.
Most of the time, this distance isn't a problem because with longer lenses you'll generally be photographing a distant subject.
But, those longer telephoto lenses are also great for close-up photography, because they help you isolate your subject against a specific part of the background. In these cases, this minimum focus distance often becomes a problem because many lenses won't let you get close enough to fill the frame with a small subject (such as a wildflower or insect).
So, how do you make your lens focus closer? [Read more…] about How To Focus Closer With your Lenses