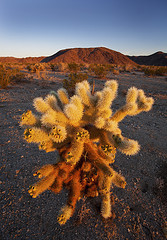 As a software developer, one of the things I do every day is refactor code. I'll write some code to solve a problem, test it out to make sure it works, and then I'll take another look at the code and see if there's a way to make it more clear or more efficient. Then, of course, I'll test it again 😉
Writers do this too. First, they'll write a basic draft of their story to cover the main ideas, and then they'll read it over and over again to make the words flow better and to make their message stand out more.
But, what about photographers? Do you ever take a look at one of your photos and say something like, "wow, I really like this photo of mine, but I wish one thing was different"? It doesn't have to be something big, it could even be something as simple as moving your camera one step to the left so a tree stands out more from the background.
You could say this is being too picky about your photographs, but I think it's the key to growing as a photographer. Because, if you keep finding little faults in your photographs, then you'll always be motivated to learn new things.
So, if you find a fault in one of your photos, then do some research to find out why it happened. And then try to make that photo again.
It might take a couple of tries to get that photo you ultimately envisioned, but don't give up! The important part is that you're learning something new with each new attempt, and you keep getting closer and closer to that image you want.
An example: the cholla cactus
The cholla is my favorite cactus of the desert, and it happens to be one of the few cacti that I haven't bumped into yet 😉 (which is great news, cause I think they look pretty painful).
But, I wasn't too satisfied with my first attempt to photograph some cholla, which is pictured above on the left. I felt like the mountains in the background weren't big enough in relation to the cactus, and I felt like there were too many cacti visible in the image. I wanted to isolate just one cactus against a nice background.
So, I went back to the same location and tried again. This time, I spent more time looking for an isolated cactus that was closer to those mountains (so the mountains would be bigger in the image).
My second attempt is pictured on the right (above). And, I was a lot more satisfied with this image because I think the cactus stands out more and the bigger mountains help add some balance to the image.
Some people still like the first image better, and that's totally fine! What's really important here is that you create the image you initially set out to create, even if it means multiple attempts.
Just remember that with every attempt, you're getting closer and closer to that image you originally envisioned.
Have you already refactored your photos?
If you have a good story about how you refactored one of your photos, then please share it with us by leaving a comment below! Thanks!! 🙂
If you enjoyed this article, and would like to read more, please signup for free updates by email or RSS.
---


About the Author: Steve Berardi is a naturalist, photographer, computer scientist, and founder of PhotoNaturalist. You can usually find him hiking in the beautiful mountains and deserts of Southern California.