Have you ever seen an incredible photo and wondered: how on earth did the photographer create that image?
Sometimes, if you're lucky, the photographer will share what settings they used on their camera (such as aperture, shutter speed, and ISO).
But, as I'm sure you know, this kind of information only begins to tell the story of how the image was made. What you really want to know is stuff like: how the composition was chosen, what the lighting conditions were like, what kind of special equipment was needed, or what inspired the photographer to create the image.
Unfortunately, photographers rarely share this kind of detailed information.
Well, today I'm super excited to announce a new solution to this problem: Fotozaar.
Fotozaar is a new series of eBooks that teach photography by example. Each ebook contains a collection of compelling photographs and the stories of how they were made.
It's very similar to the Examples eBook I released a few years ago. But, instead of just including my own photos, I thought it'd be better to collect the stories from a wide variety of incredible photographers. So, the first Fotozaar eBook includes photos and stories from 15 photographers. I've been following and admiring many of these photographers for years, so it was awesome to have them involved in this project.
I also decided that it'd be good to include a variety of different types of photography (and not just nature), because I believe there's something to learn from every type of photography. Even if you never take a portrait photo in your life, you can still learn a lot from a portrait photographer through their unique vision–or maybe there's something they do that you can apply to your photography projects.
Here's a sneak peak at some of the photos you'll learn about in the first Fotozaar eBook: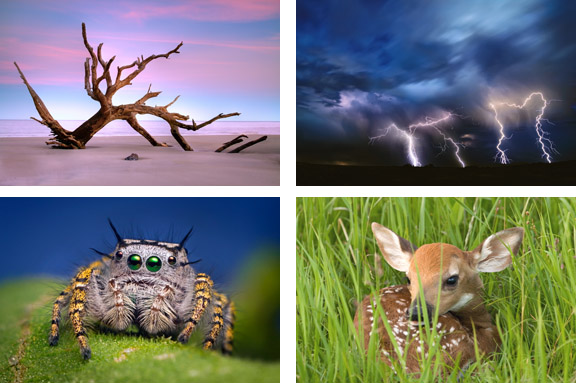 Ready to learn the secrets behind these great images?
Learn more about Fotozaar and get a FREE 18-page preview of the first eBook at the brand new Fotozaar website — www.fotozaar.com
---