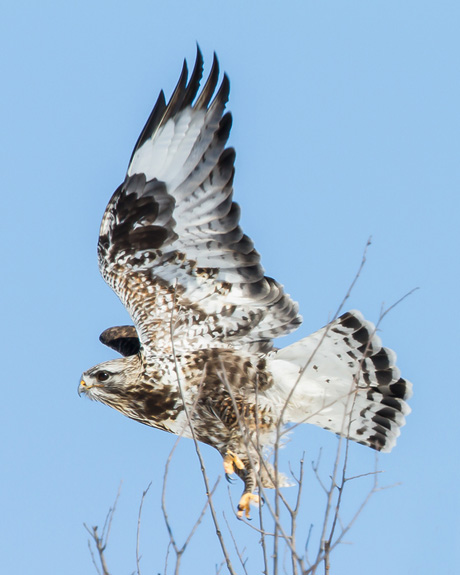 This is a photo of a Rough-legged Hawk (Buteo lagopus). It breeds in the arctic and migrates southward down into the far southern areas of western Canada and throughout much of the United States where it spends most of the winter. Its journey southward and back again is long and arduous. This particular photo was taken in southern Wisconsin in early March.
Before we get into what's wrong with this photo, let's discuss a few good things about it.
At first glance, this is exactly the type of photograph that gets the most attention on forums, listservs and social networks. It might even be a photo that could potentially win a photo contest. Why? Because it captures a dramatic scene that instantly makes the observer feel some kind of emotion. [Read more…] about What's Wrong With This Photo?